Location and general information
Categories

Access to Sport -

Children with disabilities -

Employability -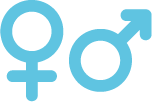 Gender Equality -

Infrastructure and equipment -

Personal development
La Matanza, 25km south-west of Buenos Aires, is a severely disadvantaged area where poverty levels are higher than the 60% national average. There are also high rates of drug use and related violence, poor infrastructure (access to water, electricity and rubbish disposal), malnutrition and little access to healthcare services.
The mass participation programme consists of a combination of sports coaching and life-skill lessons. It is currently run daily in four public schools in the city of Buenos Aires. We aim to expand into schools in La Matanza to increase the reach and impact of our work. The programme consists of structured sports coaching, e.g. football, rugby and field hockey, in combination with life-skill sessions on cultural exchange, sustainability, individual and community well-being and gender issues. The sessions will be led by local staff and supported by international volunteers.
Use our combined sports and life-skill coaching model to improve physical and mental well-being and to develop and sustain life skills (teamwork, leadership, decision-making and communication).
Use sport to improve educational engagement and provide pathways to success for talented and dedicated individuals.
Develop and establish our sport and life-skill model and methodology for further expansion.
Specific objectives:
Partner with at least three more schools to add another 2,000 children and teenagers to the programme
Provide workshops for 2,000 children and teenagers and achieve an average academic improvement of 15% per child, as in our programmes in Buenos Aires, and also achieve a 5% improvement in academic attendance per child
Use sport to address critical issues, such as crime and drug awareness, in a fun and interactive manner on the sports field
January–February 2022 Contact new schools and local authorities to explain and develop the programme
February–March 2022 Purchase private mini-bus
March-April 2022 Hire new staff to work alongside PE teacher in local schools
March–April 2022 Design and coordinate sports and teaching curriculum after consultations with local staff
April 2022 Submit deliverables (curriculum)
May 2022 Programme starts
July 2022 Winter games event
August 2022 - September Interim report and assessments submitted
December 2022 Programme graduation ceremony
February 2023 Final report submitted
Partnering with at least three and a target of four schools in La Matanza
Enrol at least 1,500 and a target of 2,500 youngsters
Achieve an average increase of at least 15%, target 25%, in participants' academic grades
Achieve an average increase of at least 5%, target 10%, in participants' academic attendance