Location and general information
Categories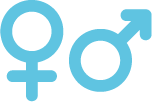 Gender Equality -

Personal development
The importance of science, technology, engineering and maths (STEM) education is becoming more apparent every day. Demand for STEM jobs tripled between 2000 and 2010, and it has continued to grow exponentially over the past decade due to developments in technology and artificial intelligence.
The EFDN STEM Football and Education Programme aims to provide STEM learning opportunities for children from disadvantaged areas through football-based activities. It seeks to enhance their self-confidence and teach them skills that will improve their future employability.
Some of the project partners have experience delivering similar projects in their local communities and will be able to use this to good effect.
This ten-week, football-based educational enrichment programme for children aged 9 to 12 will be delivered by football club foundations in collaboration with local schools and supported by local and international companies. It aims to use football as a tool to inspire and educate the participants about STEM. The project partners will achieve this by pairing strategic STEM-based activities with essential gameplay and current topics. The target group will learn how to program, code and understand technological devices. External partners will provide educational robots to assist the delivery of the programme and to add an element of fun to the learning experience.
Improve the digital skills of digitally excluded groups (including migrants and young people from disadvantaged backgrounds) through partnerships between schools, business and non-formal sectors, including public libraries
Reach a minimum of 4,800 participants aged 9 to 12 from disadvantaged backgrounds
Disseminate the project to over 100 clubs, leagues and FAs across the European continent
Produce an effective and user-friendly practitioner's guide and methodology
Positively impact education policies across the partner countries
Five international project meetings for project managers and coaches to share best practices and establish a practitioner's guide
Three 10-week programmes delivered to schools in disadvantaged areas: these will include inclusive educational and practical workshops alongside football-based activities to educate participants about the importance of STEM
One mid-term dissemination event and one final international dissemination event
Awareness raised of the importance of inclusive education
Individuals from disadvantaged backgrounds will have been given opportunities to access high quality, innovative education
STEM learning opportunities provided to those who do not usually participate in them
Engagement of other organisations in the development of their own football-based STEM education programmes
Higher educational standards to benefit the future European labour market
Better equal opportunities in employment