Location and general information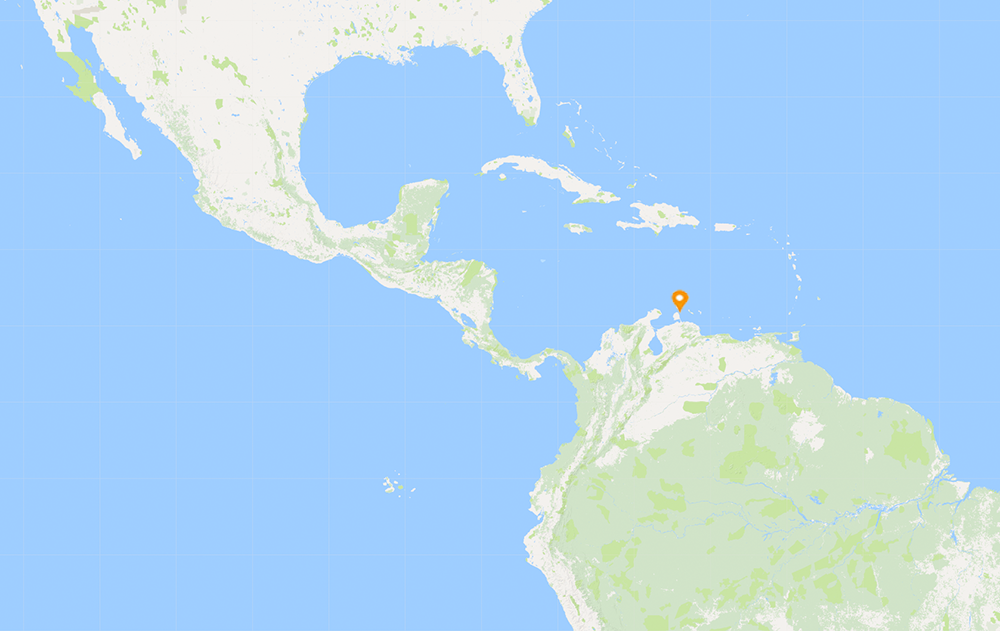 Closed
Categories

Access to Sport -

Children with disabilities -

Personal development
Context
Many people live in poverty on the islands of Aruba, Bonaire, Sint Eustatius and Saint Martin. The recent damage caused by Hurricane Irma, aggravated the local economy and the quality of life.
The project's target groups live in residential areas just above the poverty line: work does not provide a living income. The quality of education has improved in recent years, but still not to a level that allows adults to live independent lives. Poverty in the Caribbean gives rise to health problems, including obesity, and sometimes leads to child abuse. For many children it is impossible to obtain a proper education, join a sports club and practise safely. This has serious consequences for the children's health and personal development.
The Cruyff Foundation has been running its Cruyff Courts project since 2005 on Aruba and Bonaire, and 2006 on Sint Eustatius and Saint Martin. The project provides a safe place where children can play, socialise, make friends, and develop their own talent. These are valuable experiences that they carry with them as they develop physically and mentally, and as they move into adult society.
The project was set up in cooperation with the Dutch ministry of health, welfare and sports and is run in cooperation with local sports organisations.
Cruyff Courts have provided thousands of children with a safe public place to play football or other sports in the heart of their community. Cruyff Courts have been used extensively by children and teenagers in this region over the past decade, but schools, sports clubs and other residents have also benefitted from the project. We ran capacity training programmes for coaches in Bonaire, Aruba and Sint Eustatius in 2011.
Project content
Many children live in poverty and have no opportunity to practise sport or take part in activities that help them develop emotionally and socially. Sport is a universal language, regardless of a child's background, culture, religion or ability. Through sport and play, children become fitter, learn to interact, and develop mentally and physically. We therefore encourage them to take part in the activities at the Cruyff Courts.
A Cruyff Court is a modern interpretation of the traditional playing field that used to be found in many districts and communities before urbanisation. It is the place where children learn respect, health, integration, development and inclusion. Every week thousands of children are active on Cruyff Courts around the world, where they find a safe place to practise sport outdoors.
The pitches on these four Caribbean islands have suffered a lot after 11–12 years of heavy use and need to be refurbished to remain safe places. In the meantime, Hurricane Irma destroyed the Cruyff Court on Saint Martin and damaged the one on Sint Eustatius. So, these two pitches will be replaced with the Cruyff Court Field in a Box concept instead of being refurbished. This is the same principle as the UEFA Field in a Box project, i.e. a specially designed, enclosed artificial pitch, as recently launched by the UEFA Foundation for Children in Madrid and Poland. These pitches are a sustainable, durable and efficient solution.
To ensure the sustainability of this project, a new programme, Heroes of the Cruyff Courts, has been launched. The goal is to turn young people into role models for their neighbourhood and have them involved with the community and the Cruyff Court in the longer term. Events are organised to give young people the opportunity to discover and develop their talents while also being challenged to try something new. The project trains Cruyff Foundation coaches who then oversee youngsters while they organise a sports event for children in the community.
Planning:
Summer 2018: Local coaches start training to become Cruyff Foundation coaches
Summer 2018: Refurbishment of Cruyff Courts on Aruba and Bonaire
Summer 2018/autumn 2018: Cruyff Court Field in a Box installed on Sint Eustatius and Saint Martin
Late 2018/early 2019: Inauguration of the new Cruyff Courts with the active participation of young people through the Heroes of the Cruff Courts programme
2018–2028: Projects and activities run by locals (10-year contract) and continually monitored and evaluated by the Johan Cruyff Foundation
Objectives
Cruyff Courts will provide at least six hours of sports activities a week for local children
Recruit new youngsters to take part in the Heroes of Cruyff Courts programme: learning to coach and organise sports activities and events, while also learning some basic business skills. Everyone who successfully completes the programme becomes a certified coach.
250–500 children attending, playing and enjoying sports activities on the different Cruyff Courts
1 Cruyff Foundation Coaching Course
4 Cruyff Courts inauguration events
4 events organised by 30 heroes/young people in 2019
15 new certified coaches
Expected results
We aim to inspire more children to practise sport and play at Cruyff Courts every day.
We expect to encourage more schools and local organisations to be active in sport.
We believe that once children discover the joy of sport, they will continue to be active for the rest of their lives:
Regular physical activities from a young age provides a long-term advantage in motor-skill development
Sport and play have a positif impact on concentration and improve academic performance at school
Children who engage in regular physical activity have a much lower incidence of psychosocial and behavioural problems
About the Cruyff Foundation
The Johan Cruyff Foundation is an international non-profit organisation that aims to improve the intellectual/mental/emotional and physical well-being of children and teenagers by:
Standing up for the interests of children and young people who have fewer opportunities in life
Offering and encouraging sport and exercise activities by facilitating Schoolyard14 and (special) Cruyff Courts
Financially supporting other projects and organisations with the same objective
Encouraging sport in conjunction with education and healthcare
Stimulating cooperation between various similar organisations in the Netherlands and abroad
Stimulating integration between the various sectors of the population
In addition to Cruyff Courts and Schoolyard14 special attention is paid to disabled children
The Cruyff Foundation works with sport assocations and clubs, the foundations run other leading athletes, local, provincial and national governments, schools, institutions, rehabilitation centres and professional football organisations.
Partners