Location and general information
Categories

Access to Sport -

Conflict victims -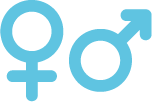 Gender Equality -

Infrastructure and equipment -

Personal development
Since the mid-1990s, the American town of Clarkston in Georgia has been the resettlement point for thousands of displaced persons from around the world, earning it the title of the 'Ellis Island of the South'. Soccer in the Streets uses football as a common language to help displaced youngsters integrate into society.
Clarkston's Garden FC project builds on this common language and helps youth – especially girls – become young leaders who can contribute to a healthy and equitable community.
The Garden FC project uses community gardens located at the football pitch as a hub for activities that enable young people to establish a relationship between sport, nutrition, food security and community well-being. Football training includes on-field leadership activities. After training, youngsters and their families cultivate the gardens together and are able to enjoy the food they harvest. A differentiated experience for girls addresses specific challenges they face both on and off the field.
Give displaced youngsters access to football
Educate players on the link between nutrition, physical activity and well-being
Teach players how to grow their own food
Build youth leadership capacity
Create differentiated experience for girls
Football training sessions
In-practice leadership sessions with a focus on the girls
Nutrition workshops
Gardening training
Community gardening events
150 players take part in football sessions
30% of players complete the nutrition and well-being curriculum
100% of girls receive leadership sessions
35% of players show improvement in self-management and relationship skills