Location and general information
Categories

Access to Sport -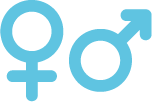 Gender Equality -

Personal development
After more than three years of working with women and girls in informal settlements and indigenous territories in Costa Rica, we recognised the potential of using football as a tool for social transformation and specifically to address sexual diversity. Homosexuality should not be taboo in women's football. Football represents freedom, and no matter who you love, you can be yourself.
General:
- Promote the acceptance of sexual diversity in girls through the practice of football.
Specific:
- Generate sports areas and psychosocial spaces that offer a free, safe environment for dialogue on various sexual/affective experiences and encourage solutions to discrimination on the basis of sexual orientation.
- Prevent violence and harassment directed at sexual-affective relationships between girls who play football.
- Redefine the relationship between women's football and sexual orientation.
Through football, we will develop and implement a methodology to use sports and psychosocial spaces to encourage a greater tolerance of sexual diversity. Whether in secondary school, receiving assistance from NGOs or playing for teams in at-risk areas, and irrespective of sexual orientation, girls and young women will be agents of change to foster greater inclusion on football pitches and in the lives of lesbian, bisexual and unconventional girls and teenagers.