Location and general information
Categories

Access to Sport -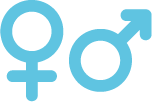 Gender Equality -

Healthy lifestyle -

Personal development
In rural Haiti, families live on the edge, trying to survive in the face of extreme poverty. GOALS focuses on rural areas where no other non-profit, private or government services are available. Unemployment rates are as high as 80% and parents cannot afford to send their children to school. Disease is an ever-present risk and gender bias is high. In terms of health and education, Haiti is one of the most difficult places in the world to grow up.
GOALS was created to use the power of sport to engage youth with education and leadership opportunities. The Aktive Jen Yo project embraces football, education and community service. We focus on teaching life skills such as literacy, healthy living and conflict resolution. The holistic approach aims to create long-lasting change. An astounding 98% of participants had no access to sport before GOALS. Our programmes provide vital support for the development of Haiti's youth in a safe, empowering space.
The objectives of our programme are to improve the physical and mental health of individuals within healthier, more stable rural communities where every child can realise their potential. Our projects engage citizens who learn in a dynamic, culturally appropriate way. Sport is a foundation of education and young people acquire life skills (communication, problem solving, leadership, inclusion, self-confidence) in a safe environment that allows them to truly flourish.
Football – daily practice using purposeful play games, friendly matches and rural outreach to teach inclusion, conflict resolution and gender equality
Health education – disease prevention, sex education, gender-based violence training, good hygiene
Climate action – tree planting, recycling and community gardens
Leadership training – youth leaders identify community issues and solutions
Education – literacy programme and high school scholarships
Community service – volunteering for projects
350 young people receive daily meals and take part in football/purposeful play activities
350 young people receive hygiene training and disease prevention education (AIDS, cholera, COVID-19)