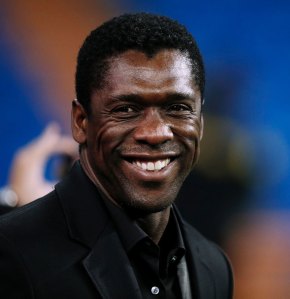 Born April 1, 1976 in Suriname, Clarence Seedorf is the most successful footballer in Dutch history and one of the most talented players in football history.
Clarence Seedorf also coached on four continents (South America, Europe, Asia, Africa). Seedorf is one of only six people in the world to have been chosen by Nelson Mandela to be a Legacy Champion.
He is UEFA Global Ambassador for Diversity & Change and a member of the FIFA Diversity Award Jury.
Clarence Seedorf holds an honorary degree in humanities along with the highest civil decorations in Suriname and the Netherlands for his contributions to different fields in both countries. He founded the Champions for Children Foundation in 2004 contributing financially to many projects globally and developing a specific IP to create social impact through sport.
Throughout his career, Clarence Seedorf has used sport and its influence to promote change and create a better world. Seedorf speaks six languages, completed his education in business, sports psychology and NLP with prestigious courses, becoming also assistant professor in sports science at Catholic University in Milan.
Clarence Seedorf has been a blogger for the New York Times and travels the world inspiring the next generations, from youth jails in Brazil to students at Oxford University.
Seedorf is currently the Chairman of Black Impact Foundation, a member of the support committee of Fondazione Umberto Veronesi, which promotes scientific research, and a member of the strategic committee of the UN Science Panel for the Amazon.