On Sunday 30 April, 22 children and teenagers from Axpo PluSport football teams accompanied the players of Grasshopper Club Zürich and FC Lugano onto the pitch at Letzigrund stadium ahead of their Super League tie.
Many young football fans dream of lining up on the pitch alongside their favourite players. On 30 April, that dream came true for 22 disabled children and teenagers thanks to PluSport, the umbrella organisation for disabled sports in Switzerland. The lucky player escorts were selected from the Axpo PluSport teams of FC Zürisee Juniors, FC Turbi, FC Wiggenhof and Ponte Kickers Zofingen. The initiative was made possible with the support of Grasshopper Club Zürich.
"It was a fantastic experience for the children," said Anita Fischer, the PluSport project manager. "And their coaches and parents were very hands-on in preparing the children's big moment on the pitch."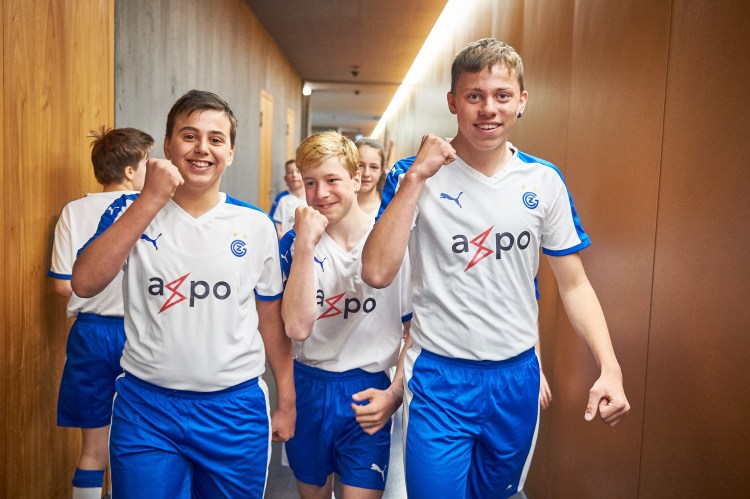 And what about the children, what did they think of it all? "It was super cool," according to Naomi König (14), whose sister, Saskia (16), said: "I thought it was a unique experience, something really special." Others, such as Tobias Ruf, would have clearly preferred to play themselves!
The UEFA Foundation for Children welcomes this initiative, which shows once again that football is open to all. Aside from the joy it spreads, football enables disabled children to stay active and it gives them strength to tackle the challenges they face in day-to-day life.