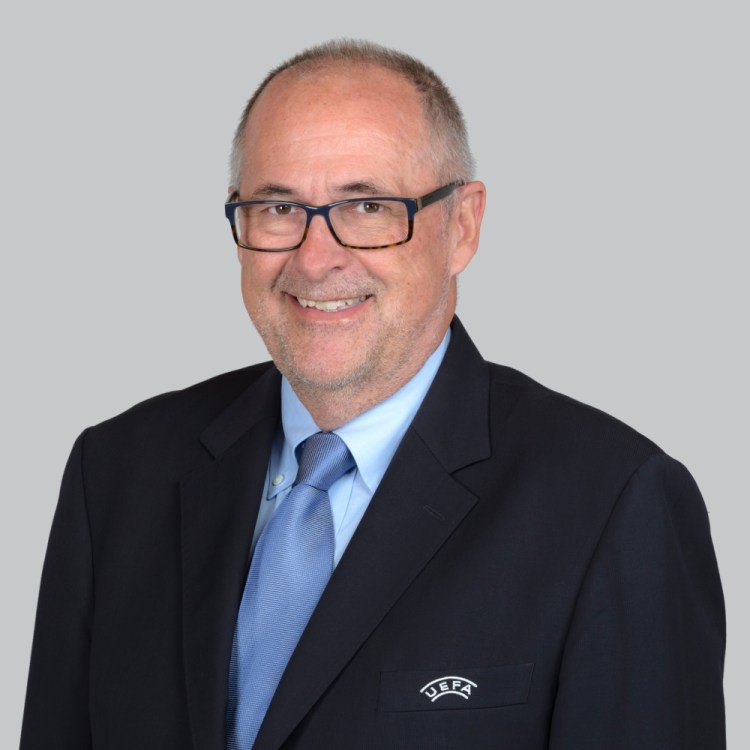 Peter Gilliéron, born on 5 May 1953 and married.
Raised in Italy, he moved to Switzerland with his family at the age of 13, where he played school football and went on to study law, earning his degree in 1978. He was first involved in football as president of Berne-based FC Minerva in the 1990s.
An attorney at the Federal Department of Social Security, he later headed the law department at the Swiss Cheese Union.
In 1994 was elected as general secretary of the Swiss Football Association (SFV-ASF) and elected as president of the SFV-ASF in 2009. He was re-elected for a third term of office at the helm of the Swiss association in May 2013.
He was a member of the UEFA executive committee from 2011 and 2019. His attachment to social and humanitarian values led him to be named chairman of Fair Play and Social Responsibility Committee (2011-2019).