Location and general information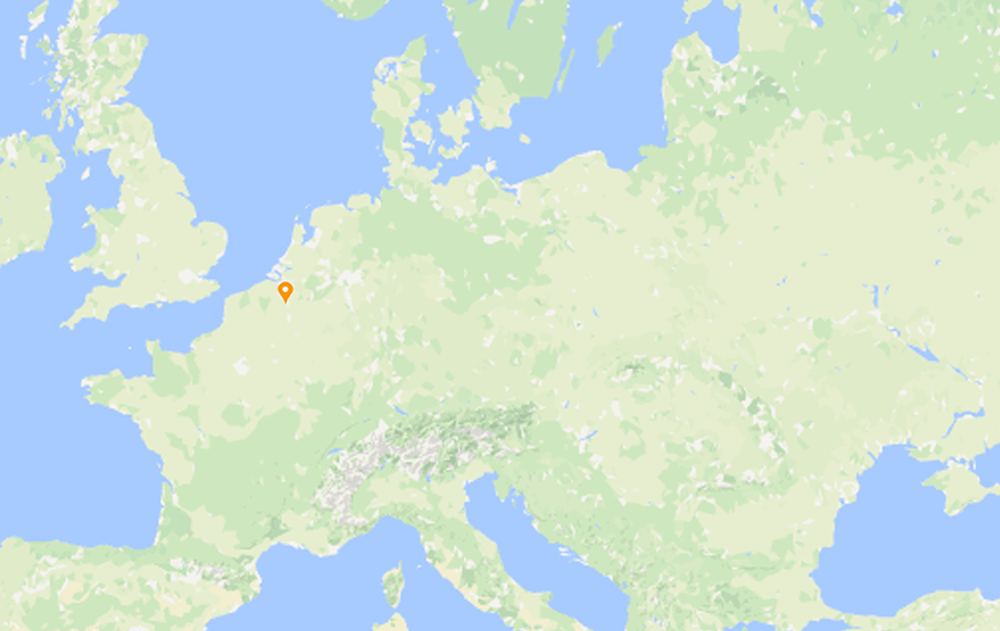 Closed
Categories

Access to Sport -

Conflict victims
Context
Royal Europa 90 Kraainem Football Club is an amateur club in the eastern suburbs of Brussels. With 350 young players of 42 different nationalities, the club stands out as a true model of cultural diversity. This is reflected at every level, from the children to the managers, coaches and volunteers. The club puts this diversity to good use.
Kraainem FC has always been proactive in its efforts to promote social integration and is convinced that football is more than just a game. As a grassroots sports organisation, it feels it has an important role to play in inculcating all the social and societal values of sport in its young players, to make them not only better footballers but also better citizens.
In the wake of the migration crisis of 2015, the club decided to become an example of proactive social integration by adapting its everyday activities so that it could involve young refugees in the life of the club. It now provides football training, language classes and various other activities, and its work with young refugees has become an essential pillar of club life.
The project specifically targets unaccompanied minors seeking asylum in Belgium. As the home countries of these children are wracked by war or great instability, they are likely to stay in Belgium, where they find themselves in new surroundings with a completely different lifestyle, yet lack the cultural or linguistic knowledge they need to fit in. The task is therefore not merely to welcome them but also to give them the tools they need to successfully integrate into Belgian society and professional life.
Project content
Each week, the club welcomes around 30 unaccompanied refugees aged between 10 and 18 under a partnership agreement between Kraainem FC and FEDASIL (the governmental organisation in charge of welcoming asylum seekers). Three times a week, a group of six to ten children are brought from a local asylum centre to spend the afternoon at the club. The youngsters share in the normal life of the club, train with a qualified coach and attend teaching sessions such as French and Dutch language classes. They also receive free equipment and lunch in the club cafeteria.
The initiative has been a tremendous success for the club, the reception centres and, most importantly, the young refugees themselves. Local, national and European media have regularly covered the Kraainem project. This has encouraged the club to take the project a step further, not only by consolidating its own activities, but also by raising awareness and supporting other Belgian clubs that wish to follow suit.
Objectives
Invite 30 unaccompanied minors aged 10 to 18 to join in the club's activities each week.
Encourage other clubs and refugee centres to launch similar projects, in collaboration with the Royal Belgian Football Association.
Share experiences with other Belgian clubs working with refugees.
Organise football weeks during school holidays for club players and refugees. Mornings will be dedicated to training sessions and afternoons to excursions and cultural exchanges.
Expected results
Kraainem FC has been running this project for four years. By the end of the 2018/19 season, more than 2,000 refugees and asylum seekers will have been welcomed at the club. Some of them only attend a few times before being transferred to another reception centre where they will continue with their integration process. Others are able to attend on a regular basis and become full members, enabling them to play competitive matches at the weekend. The aim is to have around 20 refugees as club members every year.
This project has enabled the club to establish itself on the Belgian footballing map. In collaboration with the Belgian FA, Kraainem FC's model has been shared all around the country, inspiring other football clubs. More than 40 Belgian clubs have so far launched similar initiatives, joining a national network launched by the Belgian FA. Kraainem FC wants to continue to inspire others by exporting its model abroad and creating a Europe-wide network. It is also reaching out to other sports federations in Belgium, as football is not the only discipline that brings people together.
Nobody cannot make a significant difference on their own. However, by joining forces with other civil society initiatives, Kraainem FC can expect to have an impact on the future of asylum seekers in Belgium. Through its daily sessions, it hopes to help improve the lives of the participants, who have fled misery, civil war and persecution, and who are hoping to start a new chapter of their lives.
Partners