Location and general information
Categories

Access to Sport -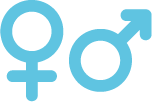 Gender Equality -

Personal development
The Asociación Alacrán 1997 works in the Hortaleza district of Madrid. There is significant inequality between neighbourhoods in the Hortaleza district. Around 2,500 households live below the poverty line and struggle with housing, employment or resources. Children and teenagers living in these families face serious challenges that affect their personal and social development.
The project helps children in vulnerable situations acquire skills and positive values as a protective factor against risky behaviours and habits. The core activity is the football programme, which has a strong focus on the inclusion of girls. This gives children access to a free sports activity. The programme is complemented with socio-educational support and healthy leisure options.
Protect children's rights and alleviate the effects of poverty on girls and boys in the Hortaleza district.
Promote the personal and social development of girls and boys in the Hortaleza district, especially those at greatest risk and the most socially vulnerable.
Encourage girls to play football – a traditionally masculine space – as a way to combat prejudices and stereotypes.
Football training focused on individual technical improvement and learning basic team play concepts, as well as the development of abilities, skills, attitudes and values.
Awareness and recruitment campaigns for girls.
Football tournaments.
Coach training.
Classes to help with school and teach study techniques.
Activities to promote group cohesion and conflict resolution.
Workshops to promote healthy habits and on specific topics such as sexuality, drugs and emotions.
Individualised follow-up.
Girls and boys are encouraged to play sports
Girls and boys acquire or improve their abilities, skills and fundamental values
Increased school attendance among girls
Creation of an educational, protective and caring space for the participants
Upholding the participants' right to equal opportunities in education by supporting them and counteracting their educational difficulties
Providing individual support to protect the participants and ensure their optimal development