Location and general information
Categories

Access to Sport -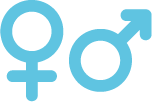 Gender Equality -

Personal development
Most communities in Israel live in separate towns, experience friction in mixed cities, use separate school systems, and are informed by segregated media channels. This hampers opportunities for mutual respect and peaceful coexistence. The absence of social interaction and shared activities leads to prejudice and stereotypes, instilling fear and anger towards the 'other' and their culture. A New Way – with its multicultural education programmes – focuses on Jewish-Arab relations as the largest rift within our society, starting from elementary school age.
The project aims to foster understanding among children so that Jews and Arabs can collaborate and work together.
A New Way (ANW) operates each year, on average, in 22 communities and 50 schools, bringing together 5,000 Jews and Arabs, mostly children and teenagers, but also teachers, school principals, parents, local leaders, and municipal staff.
In the schools where it operates, ANW holds educational programmes and multi-year processes that enable children and their teaching staff to meet and get to know their counterparts from the other community, learn about their neighbours' culture, develop a common dialogue, and work together towards shared goals.
Understanding that sport fosters collaboration between children from different communities, ANW uses tools from the world of sport to lay the foundation for multicultural collaboration.
The SMS project specifically addresses these needs. ANW will hold unique workshops that create teamwork and collaboration using tools and methods developed with our partners. These workshops will create a unique and empowering first experience for the participants, leading to the ability and willingness to work with the other community – developing from fear and antagonism into real, authentic partnership.
Promote integration and multicultural collaboration;
Create a good first experience of multicultural interactions between Arab and Jewish school pupils;
Create the ability and desire for Jewish and Arab children to work together, promote shared goals, and benefit Israeli society together;
Strengthen Israeli society and promote a new generation that, through collaboration and joint activities, will improve Jewish-Arab relations in Israel.
The collaboration phase is built on three different activities:
ODT (outdoor training) challenges in nature – in which children are required to work together in mixed groups to solve a variety of tasks that are built on sports and ODT tools;
Circus and acro-yoga workshops – a unique activity in which children learn to work together in circus and acro-yoga activities;
Football fair play games – a football activity in which mixed multicultural groups create additional fairness rules that they are required to apply during the game in order to win.
ANW will hold 20 workshop days and create teamwork and multicultural collaboration for 1,400 children, from 40 different schools, divided into 20 multicultural pairs. These workshops would be the high point of ANW's annual educational programme with these schools.
1,400 Jewish and Arab pupils from 40 different schools will take part in the project and gain a unique experience of succeeding in a multicultural environment. Their confidence and belief in their ability to collaborate with members of the other community will improve and this will encourage the desire to continue working together in the future.
By the end of the programme, we expect 80% of the participants to express satisfaction at having participated in multicultural collaboration activities.
75% of the participants would express greater trust in the other community, and at least 75% of them would be ready and willing to collaborate with members of the other community.