Location and general information
Categories

Access to Sport -

Children with disabilities -

Conflict victims -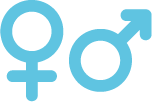 Gender Equality -

Healthy lifestyle -

Personal development
More people are displaced today than at any time since World War II. In Germany, there are approximately 1.4 million refugees, while in post-conflict Iraq, some 1.2 million inhabitants are internally displaced persons (IDPs). Action is needed to tackle barriers to the integration of refugees and IDPs, especially women and girls. Female refugees face additional hurdles to integration, from family pressures to cultural and host community expectations. These issues need to be addressed.
SCORING GIRLS* uses football as a tool to empower a unique target group – refugee, migrant and underprivileged girls aged 9–18. A weekly programme promotes self-esteem and a sense of community to boost social integration. The SCORING GIRLS* project has been implemented in three IDP camps in Iraq and seven locations in Germany and encourages the development of a shared identity among the participants and their host communities.
Objectives
Empower refugee and IDP girls through soft-skill development and psychosocial support
Support the development of a strong, inclusive community by strengthening social cohesion and community services for refugees and their families
Promote direct engagement and mutual understanding between refugee and IDP girls and host communities in Germany and Iraq
Raise awareness of the potential of sport as a tool to empower and integrate refugees
Expected results
Improved soft skills such as self-confidence, teamwork and resilience in 280 girls
The construction of cohesive communities of girls with diverse backgrounds in nine locations
Active support of girls involved in the project by 500 family members
Some 700,000 people taught the power of sport to build cohesive communities and empower girls
The following activities will take place with 160 girls at two venues in Germany and three IDP camps in Iraq.
Weekly empowerment programme
Recruitment of girls and relationship-building
Weekly football-based, soft-skills programme
Empowerment dialogues with role models
Community-building programme
Group excursions
Family engagement events and training
Friendly football matches