Location and general information
Categories

Access to Sport -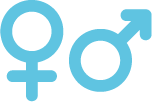 Gender Equality -

Personal development
The Rome suburb of Corviale is characterised by the largest social housing complex, designed in the 1970s and known as 'Serpentone': a one-kilometre-long apartments block that is home to more than 5000 people.
Young people living in Corviale lack prospects and are highly exposed to negative life examples. This difficult context means that new ways continuously need to be found to engage them and convince them to pursue a socio-educational path. The most obvious problems are the illegal occupation of hundreds of apartments, financial issues, degradation and high rates of illiteracy and unemployment.
The Miracoli FC project aims to set up the first mixed-gender football school in Corviale based on Calciosociale® principles and values.
Miracoli FC is a revolutionary football school whose players can lay the foundations not only for solid athletic training (basic playing techniques and movement coordination) but also an education. Once a week, the children also take part in a social football tournament.
Calciosociale comprises an innovative sporting and educational methodology that totally rewrites the rules of football to enable players to develop soft skills and civic skills. Football pitches become places where those who might be perceived as 'different' are completely integrated. The project activities use social development as a powerful tool to promote universal human values: sociability, sharing, cooperation, respect, acceptance and acknowledgment of diversity, peace, psychological welfare, quality communication and empathy.
Fostering access to sport for boys and girls facing social difficulties;
Fostering inclusion and reducing discrimination through football;
Promoting and developing emotional skills and positive social attitudes among young people in Corviale who might be drawn to antisocial behaviour and risk social exclusion.
Monitoring
Within the organisation, a dedicated team handles the project: a project manager, educators, coaches, psychologists, and nutritionists. Regular meetings are held to follow up on progress. Before and after the project, the youngsters complete assessment tests along with short video interviews that use emotion detection system to provide both an objective and a subjective evaluation.
Football
Practice sessions are held twice a week, coordinated by expert coaches, educators, psychologists, and nutritionists. Once a week, a social football tournament is held with the Calciosociale rules.
Every year, the tournament has a specific theme that enhances the educational value of the project. The chosen topic inspires the names of the teams. For example, topics related to legality and inclusion (the articles of the Italian Constitution, role models), words that have a strong meaning for the youngsters (such as friendship, courage, union, etc.).
This year, the topic was environmental protection and the youngsters chose the names of women and men who fought for this cause. Some of the off-the-pitch activities were also based on this topic.
Networking: Local associations and institutions jointly decide what activities are to be carried out off the pitch throughout the year;
Active change: Football helps participants become change makers;
Promotion of the suburbs: Activities enable Corviale to open up to the rest of the city;
Self-confidence: Working towards a common goal (on and off the pitch) and seeing the results improves youngsters' self-confidence and their sense of empowerment;
Reduction in prejudice: Playing in a team alongside people who have a different ethnic, social or religious background or with a disability will help youngsters to overcome stereotypes;
Social and civic awareness;
Reduced anxiety.