Location and general information
Categories

Access to Sport -

Children with disabilities -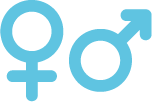 Gender Equality -

Personal development
Alarmingly, 33.7% of children in Montenegro experience poverty. The UNICEF report Multidimensional Child Poverty in Montenegro (2021) states that the situation is expected to get worse, compounded by the effects of the COVID-19 pandemic. The NGO Roditelji supports children living in extreme poverty – often in informal housing, without electricity and regular meals, and socially isolated owing to discrimination. They struggle at school and often drop out at an early age. None of them have access to any sport. Without education and social inclusion, they have no chance of a better life.
Support education and social inclusion of 1,120 children who live in extreme poverty.
Specific objectives:
Provide access to sport – free football training for 800 children who live in extreme poverty
Provide free lessons to enable 320 children to acquire basic reading and writing skills
Boost the children's self-esteem, motivation and social skills
Promote equal opportunities for all children among the main stakeholders
Equal opportunities for education and sport for all children! The project aims to improve opportunities for children aged 6–10 who live in extreme poverty in suburban and rural areas of Nikšić municipality, by supporting their education and social inclusion through sport. The project will consist of regular football training, mentorship (teaching them grammar, reading and writing) and ending with a sports tournament. LEARN & PLAY will help them to finish school, be included in social life, and spin the wheel of change!
Sport is life-changing for underprivileged children. Sport provides them with both formal and informal education. We have shown the potential of football in Podgorica and now in Nikšić.
Activities
Football training in 8 primary schools
Selecting schools and coordinating the approach
Developing a training programme for PE teachers or licensed coaches
Providing sports equipment for children
Coordinating football training twice a week for 800 children per school
Organising visits by famous Montenegrin football players
Organising free classes according to the school curriculum
Recruiting volunteers who will help the children learn
Training for volunteers
Organising a football tournament for 16 school teams (2 per school)