Location and general information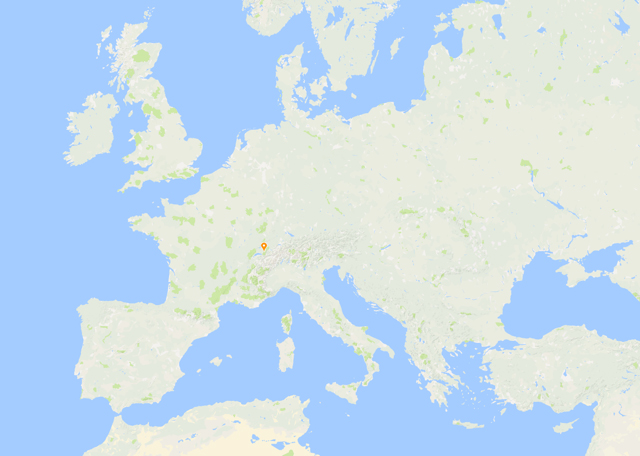 Terminé
Categories

Children with disabilities
Context
PluSport is the umbrella organisation for disabled sport in Switzerland. For almost 60 years, it has been promoting the integration of disabled people through sport. The UEFA Foundation for Children is supporting PluSport's Goal Plus – Play Football project, the main aim of which is to use football and the passion it creates to enable all disabled children, including those who use wheelchairs, to play football. Enabling disabled children to play football gets them active, helps them to have fun and develops team spirit – all of which are essential to their integration.
PluSport uses football to promote disability sport among its 12,000 amateur members through 90 regional clubs, offering a variety of sports disciplines and organising about 100 camps.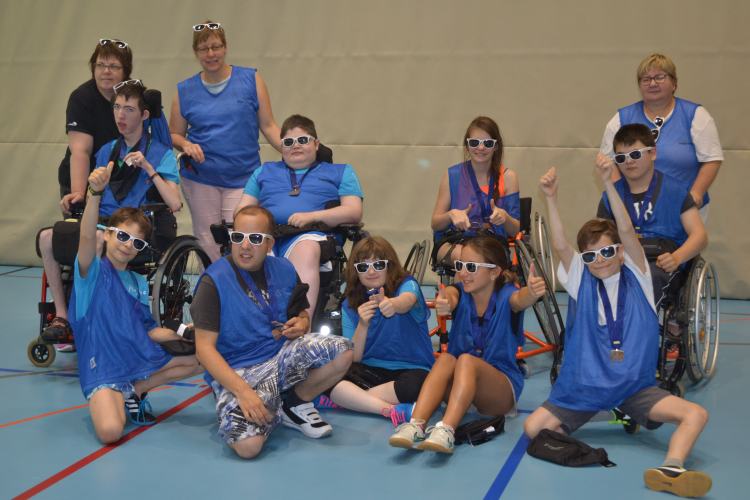 Project content
Focus on subproject Play Football
PluSport attaches great importance to the promotion of football and ball sports in general as integration tools. Virtually all children and teenagers would like to be able to play football; it gets them active, helps them to have fun and develops team spirit – all essential qualities that help disabled children to progress in their daily lives. With the 2018 FIFA World Cup just around the corner, we expect more disabled children and teenagers to show an interest in playing football.
Through the Play Football subproject, PluSport is aiming to develop and broaden the use of football as a tool for integrating and promoting the next generation. All children need to be able to enjoy playing football, make friends and socialise. Our football-related activities are constantly growing. Thanks to initiatives and requests from partners and institutions, we have been able to offer disabled children and teenagers new opportunities to play football, in addition to the tournaments that we already organise.
Our objectives could be achieved and the corresponding activities carried out this year. At present, it is a matter of continuing with the project in a sustainable way while developing it at the same time.
Action plan:
Integration of individual children and teenagers, or a whole group, into PluSport clubs or regional associations of the Swiss Football Association.
Continued creation and support of PluSport football groups throughout Switzerland.
These teams train regularly (weekly), with supervision and coaching by PluSport.
A series of regular tournaments has been successfully established, with five or six tournaments organised each year. The aim now is to offer more opportunities by adding two or three tournaments per year. These events should be held in different parts of Switzerland.
Special final tournament for the winning teams of the individual tournaments held during the season.
Football-themed afternoon gatherings for able-bodied and disabled children (schools, vocational schools, churches, associations, institutions).
Use of infrastructure for training/matches (halls, pitches, changing rooms, etc.).
Coach education and remuneration.
Organisation of football camps for children and teenagers.
Rewarding of volunteers (coaches, referees, athletes).
Sourcing of equipment for training sessions and tournaments (footballs, bibs, etc.).
Retention of the Goal Plus project manager.
Objectives
To use football as a tool for integrating and promoting the next generation. All children need to be able to enjoy playing football, make friends and socialise.
The project comprises the following elements:
facilitated access to ball games for disabled children and teenagers
Goal Plus is an integral part of the Swiss sports landscape
involvement of the various target groups in disabled football
creation of new ball sports groups for children and teenagers
full, systematic promotion and development of disability sport
involvement in the project thanks to partnerships
targeted image transfer thanks to social responsibility
social integration through sport
Expected impact and results
Creation of new football teams
Organisation of weekly training sessions with supervision and coaching by PluSport
Maintenance and development of regular tournaments (for disabled children and teenagers)
A special final tournament for individual tournament winners
Football-themed afternoon gatherings
Long-term promotion of football by developing it and extending it to everyone
Partners