Location and general information
Categories

Conflict victims -

Employability -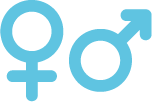 Gender Equality
Around 11% of Austria's 15 to 24-year-olds are not in training or employment. Most have a migrant or refugee background. According to the OECD, almost half of all unemployed young people are 'inactive', which means they are not seeking work or being reached via conventional integration measures. Alternative forms of learning, like Kicken ohne Grenzen's football-based education project, therefore, have a key role to play.
Kicken ohne Grenzen aims to achieve the long-term and equitable integration of young refugees into society. Over a two-year period, 240 young people (>50% female) improve their social, mental and emotional skills through weekly open football training sessions. Intensive supervision both on and off the pitch allows the project team to evaluate the participants' skills and interest. This insight helps the project team to organise career taster days and training opportunities as part of the award-winning Job Goals programme.
Improved social and interpersonal skills, such as concentration, decision-making, self-motivation, and frustration tolerance.
Greater self-confidence and stability.
Better self-awareness and ability to identity strengths and areas for development.
Ability to improve performance.
Seamless transition to realistic training or work goals.
Open football training sessions.
Football-based soft-skill training sessions to help the young people apply the skills they have acquired on the football pitch – like motivation, self-reliance, decision-making and teamwork – to their everyday lives.
CV writing workshops with external partners.
Individual counselling off the pitch (Job Goals programme).
Yearly tournament promoting gender equality and fair play.
250 open football training sessions across Vienna.
240 participants between 15 and 24 years old.
Female participation of at least 40%.
Yearly tournament, with at least 300 participants, in which young referees, tournament directors, players and coaches act as role models for active integration.
60 beneficiaries of the Job Goals programme (with a target achievement rate of 96%).