Location and general information
Categories

Access to Sport -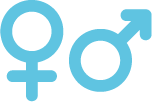 Gender Equality -

Personal development
In 2019–2020, the charitable foundation Development of Football in Ukraine developed the Cup of Trust project in cooperation with the United Nations Children's Fund (UNICEF) Ukraine, the National Police of Ukraine, the Ukrainian Association of Football and the Ministry of Education and Science. The crime prevention outreach project, funded through a grant from UNICEF, was designed to engage police officers in sport for development activities with children.
In 2020, the project was supported by a grant agreement with the United Nations Recovery and Peacebuilding Programme with the financial support of the governments of Denmark, Switzerland and Sweden. The project is continuing in 2021 in cooperation with the Luhansk Region National Police Headquarters, the Ukrainian Association of Football, and the Luhansk Region State Administration.
In 2021 and 2022, 100 police officers and 100 physical education teachers will take part in a sport for development workshop. They will be taught how to use sports, including football, to build trusting relationships, prevent teenagers from breaking the law, create healthy habits and introduce teenagers to ways to maintain a healthy lifestyle.
Sport for development is a global UNICEF initiative that aims to help children develop the values of team effort, trust, mutual respect, and participation over victory, so that they can fully realise their potential.
Teach police officers and physical education teachers how to use sport as a child safeguarding tool
Promote friendly and trusting relationships between children and law enforcement officials
Encourage girls to play football
Create a safe environment in the community through public awareness lectures on:

leading a healthy lifestyle
street safety and traffic rules
preventing internet and phone fraud
preventing and counteracting domestic violence and child abuse
environmental awareness (recycling and reduced consumption)
Increasing the educational capabilities of police officers and physical education teachers through five two-day workshops on the sport for development methodology and the UEFA online course on child safeguarding
Facilitating the creation and training of mixed teams of children by the police officers in collaboration with the physical education teachers
Organising public awareness activities for the participating children and other schoolchildren led by police officers
Organising regional matches and tournaments, a press conference, a final match and a final survey
100 police officers and 100 physical education teachers will complete the sport for development workshop and the online child safeguarding course
202 sets of sports and football equipment will be distributed among the police officers, physical education teachers and workshop trainers
100 mixed teams of children aged 13 to 14 will be created by the police officers in collaboration with the physical education teachers – a total of 1,200 children (600 girls and 600 boys) will be involved
The public awareness activities will reach 60,000 children
Each year, 50 teams will take part in regional competitions and the five best teams will take part in the finals